If you are having trouble registering as a player, follow these steps:
STEP ONE:
This website works best with Google Chrome.
The team lookup function only works when you enter data in one search field.
It works best when you use only part of the team's name, manager name, or team city, rather than a full name.
For example, if you are looking for 'Fresno Ajax FC', search for 'Ajax' under TEAM NAME.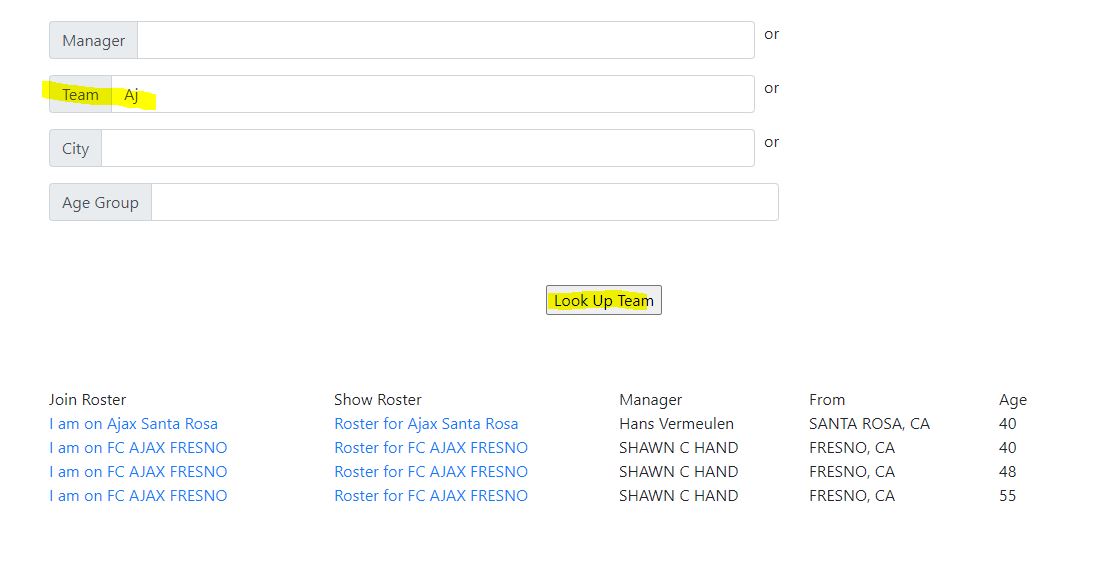 Step 2
After you select the lookup team button.
Click the "I am on [TEAM NAME]" to move to the player registration page. 
If you want to see which of your teammates have already registered you can click
on the "Roster for [TEAM NAME]" link to show your current roster.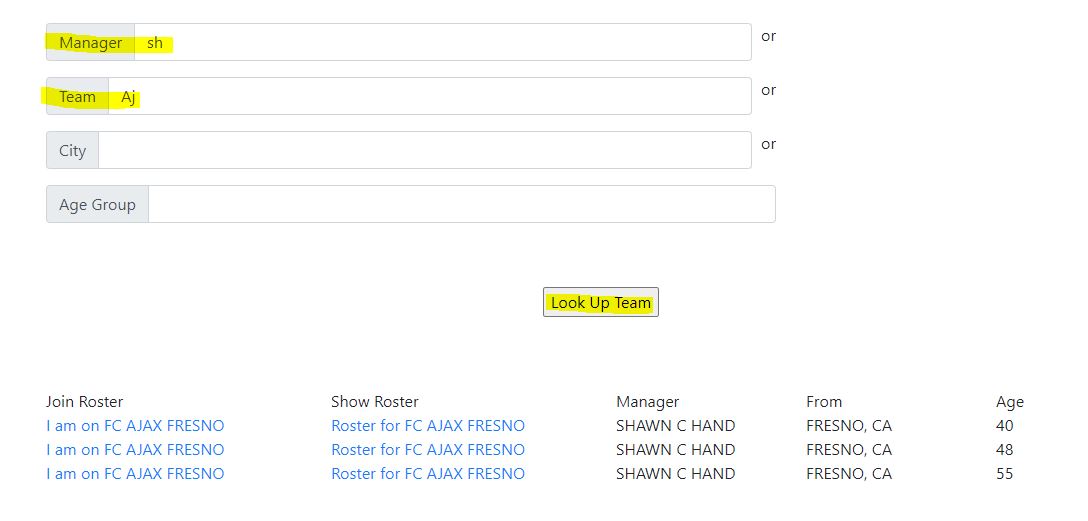 STEP 3
Please complete ALL form fields with Your Information.
Please note: Photos work best in .jpg format and under 5GB. (DO NOT TRY TO USE A PDF.)
Once you have entered your personal information and chosen your photos click "Show Waiver" to proceed.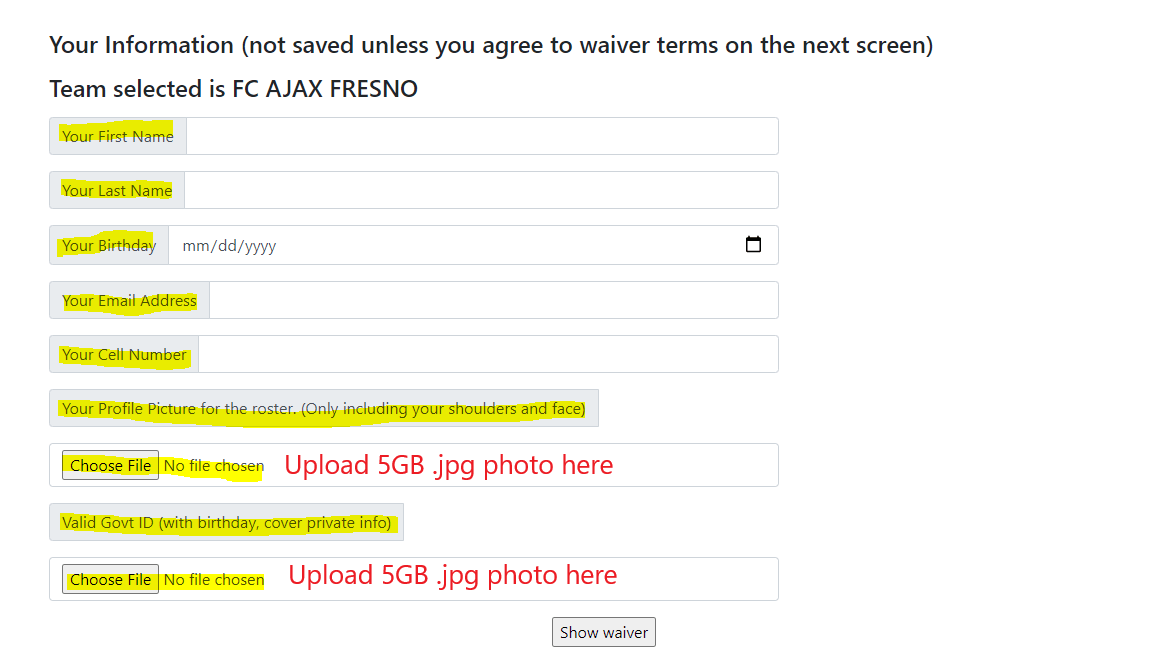 Step 4
The waiver will pop up, please read, and then scroll down to the bottom.  
Under the "Initial Agreement" form field, enter your initials.
To complete registration click "I AGREE TO THE WAIVER TERMS!"
You should then get a pop-up that says "Thank you for registering, you have been added to the team roster."
You are now registered!
(You do not need to print or bring a copy of the waiver to the tournament. You are digitally registered!